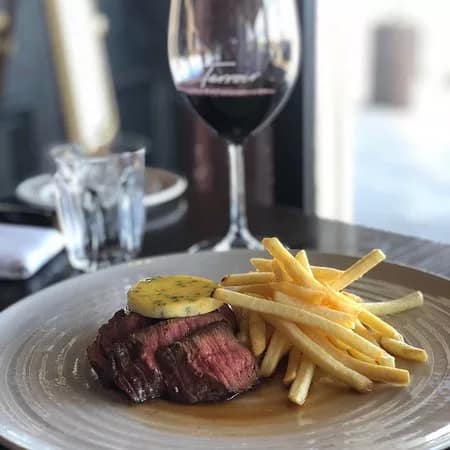 Mercato is a contemporary Italian restaurant in Daylesford that takes pride in showcasing regional and seasonal produce. With its focus on Italian cuisine, the restaurant offers a diverse menu featuring handmade pasta, wood-fired pizzas, and delectable desserts. more here
Here are some key features that make dining at Mercato a delightful experience:
Regional and Seasonal Produce: Mercato places emphasis on using regional and seasonal ingredients in their dishes. By sourcing locally, the restaurant supports local farmers and ensures the freshness and quality of their ingredients. The menu evolves with the seasons, allowing guests to experience the flavors and ingredients that are at their peak during different times of the year.
Italian-Inspired Cuisine: The menu at Mercato is influenced by Italian culinary traditions. Guests can expect a variety of dishes that showcase the flavors and techniques of Italy. From classic pasta dishes to wood-fired pizzas topped with high-quality ingredients, the restaurant offers a taste of authentic Italian cuisine with a contemporary twist.
Handmade Pasta: Mercato takes pride in its handmade pasta, crafted with care and precision. Whether it's the comforting richness of a traditional lasagna or the delicate flavors of a freshly made ravioli, the restaurant's pasta dishes highlight the artistry and craftsmanship that goes into creating these Italian staples.
Wood-Fired Pizzas: The wood-fired pizzas at Mercato are a highlight of the menu. Prepared with a thin and crispy crust, these pizzas are topped with a variety of fresh and flavorful ingredients. The smoky and charred flavors from the wood-fired oven add an extra layer of depth to the pizzas, making them a favorite choice for guests.
Delectable Desserts: To end the meal on a sweet note, Mercato offers a range of delectable desserts. From classic Italian favorites like tiramisu and panna cotta to innovative creations that incorporate seasonal fruits and flavors, the dessert menu provides a delightful conclusion to the dining experience.
Warm and Inviting Atmosphere: Mercato's interior is designed to create a warm and inviting atmosphere. The combination of cozy seating, soft lighting, and tasteful decor sets the stage for a comfortable and enjoyable dining experience. Whether you're dining as a couple, with friends, or with family, the ambiance adds to the overall enjoyment of the meal.
Mercato provides a contemporary Italian dining experience with a focus on regional and seasonal ingredients. From handmade pasta to wood-fired pizzas and delectable desserts, the menu offers a range of flavorful options. With its warm and inviting atmosphere, the restaurant invites guests to savor the essence of Italian cuisine in a delightful and memorable setting. view more