Are you feeling stressed, overwhelmed, or in need of a bit of self-care? Look no further than the magic of massage therapy in Daylesford. In this blog, we will explore the healing power of touch and how it can rejuvenate your mind and body. Discover why Daylesford is the perfect setting for relaxation and renewal, with its tranquil oasis providing the ideal backdrop for your wellness journey. Learn about the connection between massage therapy, nature's healing elements, and the comprehensive rejuvenation packages offered at wellness retreats. We will also delve into the importance of embracing self-care and provide tips on continuing the magic of massage in your everyday life. Get ready to unwind and experience true rejuvenation like never before.
The Healing Power of Touch - The Essence of Massage Therapy
Massage therapy offers a multitude of benefits that extend beyond physical relaxation. It can heal the body and mind, making it an essential practice for overall well-being. Utilizing techniques such as Swedish massage, deep tissue massage, and hot stone massage, massage therapy can effectively reduce stress levels, alleviate muscle tension, and enhance blood circulation. By visiting a Daylesford spa, individuals can experience the art of relaxation firsthand. Skilled therapists can customize each massage session to meet specific needs and preferences. The soothing music, aromatic oils, and serene ambiance create an environment that promotes deep relaxation and rejuvenation. Whether seeking relief from chronic pain or wanting to unwind after a long day, massage therapy provides an excellent opportunity to nurture both the body and soul. It is a holistic approach to wellness that prioritizes self-care and allows individuals to prioritize their well-being.
Daylesford's Tranquil Oasis - The Perfect Setting for Rejuvenation
Daylesford, often referred to as the spa capital of Australia, is a haven where visitors can find solace and rejuvenation. Nestled amidst the breathtaking natural beauty of Daylesford, the town offers a serene oasis for relaxation. With an array of massage options available, ranging from Swedish to hot stone therapy, guests can indulge in the art of unwinding and revitalizing their senses. The tranquil atmosphere and compassionate therapists ensure every visitor has a memorable and refreshing experience.
Whether you seek stress relief, improved circulation, or total relaxation, Daylesford's day spas provide a range of treatments tailored to individual needs. From soothing massages to invigorating body wraps and facials, these spas offer a holistic approach to wellness. After a visit to one of Daylesford's renowned day spas, guests leave feeling refreshed, recharged, and ready to take on the world again. The combination of luxurious treatments and the calming ambiance makes Daylesford an ideal destination for those looking to escape the hustle and bustle of everyday life and embrace tranquility.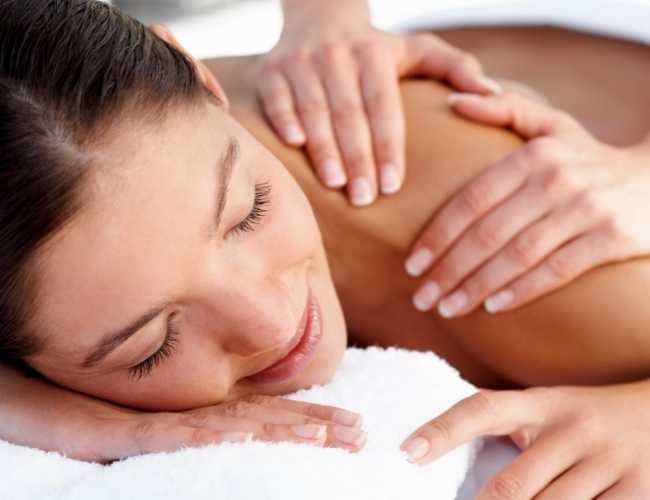 Balancing the Elements - The Connection to Nature's Healing
Located in the heart of Victoria, Australia, Daylesford is renowned for its pristine natural environment, which is believed to possess healing properties. This idyllic destination provides the perfect setting to experience the transformative power of massage therapy. Massage offers a myriad of benefits, such as relaxation, stress relief, and an overall improvement in well-being. In Daylesford, you can choose from various massage types tailored to your specific needs.
Whether you're seeking a gentle Swedish massage to unwind or a deep tissue massage to target muscle tension and knots, there is an option available for everyone. By exploring the various massage offerings in Daylesford, you can discover the perfect balance for rejuvenating your mind, body, and soul. With its serene surroundings and skilled therapists, your massage experience in Daylesford promises to be genuinely therapeutic and revitalizing. Daylesford also boasts natural mineral springs that further enhance the medicinal qualities of this unique destination—soaking in these mineral-rich waters after your massage can provide additional relaxation and rejuvenation for both your body and mind.
Wellness Retreats - A Comprehensive Rejuvenation Package
Daylesford, widely regarded as the spa capital of Australia, is a destination that epitomizes tranquility and natural beauty. It serves as a serene escape from the hectic pace of everyday life, allowing visitors to indulge in a comprehensive array of rejuvenating experiences that will leave them feeling completely refreshed and revitalized. At Daylesford, the allure of massage therapy awaits, offering an extensive range of treatments tailored to individual needs.
From therapeutic massages to healing body wraps, guests can immerse themselves in a world of relaxation and surrender to the transformative power of self-care. The town's idyllic surroundings provide the perfect backdrop for unwinding and reconnecting with oneself. With its lush greenery, pristine lakes, and rolling hills, Daylesford offers a picturesque haven where stress melts away and inner peace flourishes. Whether you're seeking a blissful getaway or aiming to enhance your overall well-being, Daylesford promises an unforgettable experience. Its emphasis on holistic wellness attracts those searching for tranquility and self-care, making it a popular destination for individuals seeking solace amidst nature's embrace.
Mindful Escapes - Embracing Self-Care
Daylesford, often referred to as the spa capital of Australia, is a haven for individuals seeking self-care and relaxation. This idyllic destination boasts a serene ambiance and breathtaking natural beauty, making it the perfect place to rejuvenate your mind and body. Whether you require a deep tissue massage to release tension or an aromatherapy session to indulge your senses, Daylesford offers many massage therapies and treatments to cater to your needs.
Whether you're looking for a quick escape or an extended retreat, this charming Australian town has something for everyone who wants to take a break from the daily stresses of life. Immerse yourself in Daylesford's tranquil atmosphere and picturesque surroundings, and embrace the art of relaxation and self-care. With its abundance of wellness retreats, rejuvenating spas, and breathtaking scenery, Daylesford is a sanctuary for those seeking a holistic getaway experience.
The Journey Continues - Taking the Magic Home
Bringing the therapeutic benefits of massage into the comfort of your home can provide you with relaxation and stress relief whenever needed. Various types of massage therapies are available, each with unique advantages. A Swedish massage is an excellent option to unwind and relax. However, if you're dealing with muscle tension and stiffness, deep-tissue massage can help alleviate those issues. For emotional well-being, aromatherapy massage can be highly beneficial, as it combines touch's healing power with essential oils' soothing effects.
To enhance your at-home massage experience, finding reputable therapists who specialize in these techniques is essential. Additionally, incorporating self-massage techniques such as using a foam roller or practicing hand and foot massages can contribute to your overall well-being and help maintain the benefits of professional massages between sessions. Taking care of yourself and prioritizing relaxation is a treat and an investment in your physical and mental health. Regular massages have been shown to reduce stress levels, improve sleep quality, boost immune function, and alleviate pain. So indulge in some self-care by bringing the spa experience to your home!
In conclusion, if you're seeking a revitalizing escape from the hustle and bustle of everyday life, look no further than Daylesford Traditional Chinese Massage in Daylesford. Unlock the enchanting world of massage and experience the transformative power it offers for your mind and body. From the expertly crafted techniques to the serene ambiance, this sanctuary promises to leave you feeling rejuvenated and reconnected. So, don't hesitate to contact us and embark on a journey of self-discovery, where the magic of massage awaits to replenish your soul and restore your well-being. Your ultimate relaxation and serenity are just a touch away.