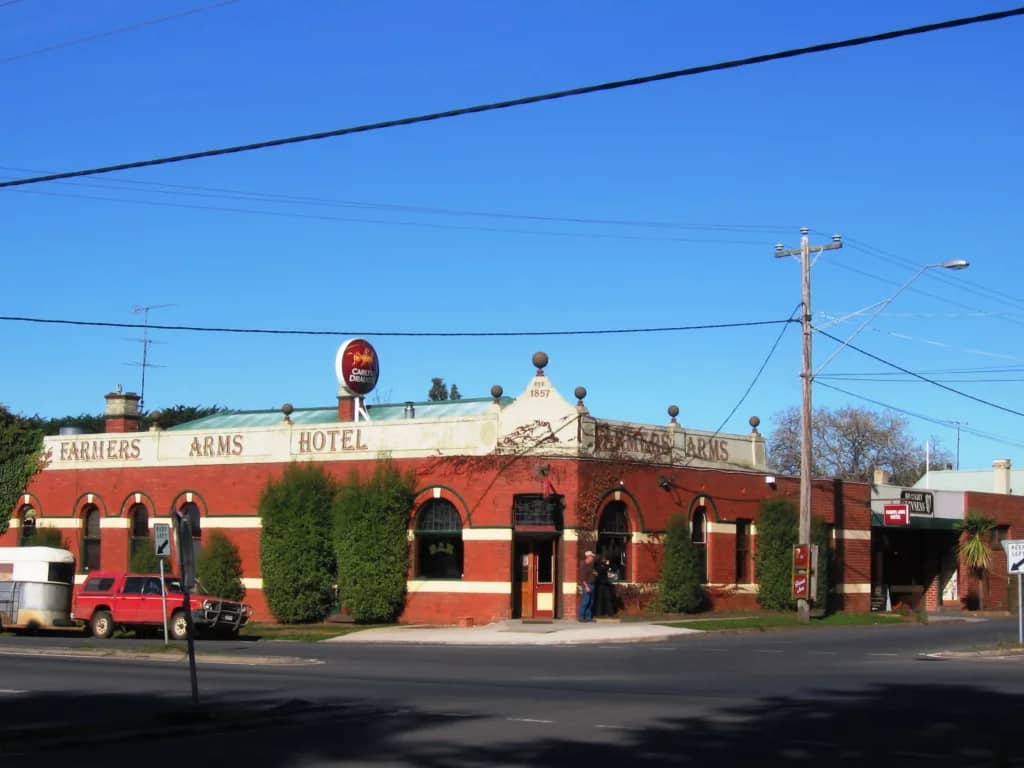 The Farmers Arms is a historic pub in Daylesford that is well-known for providing a relaxed and casual dining experience. With its charming atmosphere and focus on locally sourced ingredients, it has become a popular choice for locals and visitors alike. more here
Here are some key features of The Farmers Arms:
Historic Ambiance: The Farmers Arms has a rich history, and stepping inside feels like a journey back in time. The pub's character and charm, combined with its cozy interior, create a welcoming and relaxed atmosphere. It's a place where you can unwind, enjoy a meal, and soak up the historic ambiance.
Pub Classics: The menu at The Farmers Arms focuses on pub classics made with locally sourced ingredients. You can expect hearty dishes such as burgers, steaks, fish and chips, pies, and schnitzels. These familiar favorites are elevated with quality ingredients, ensuring a satisfying and flavorful dining experience.
Locally Sourced Ingredients: The Farmers Arms takes pride in sourcing ingredients locally, supporting local producers and ensuring the freshness and quality of their dishes. By using local ingredients, the pub highlights the flavors and culinary traditions of the region, adding a touch of authenticity to the dining experience.
Relaxed and Casual Dining: The Farmers Arms offers a relaxed and casual dining atmosphere, making it a popular spot for locals and visitors looking for a laid-back experience. Whether you're stopping by for a casual lunch, a hearty dinner, or a Sunday roast, you can enjoy a delicious meal in a friendly and unpretentious setting.
Live Music Events: The pub often hosts live music events, adding to its vibrant and lively atmosphere. These events provide an opportunity to enjoy great food and drinks while being entertained by talented musicians. The combination of live music and good company creates a memorable and enjoyable experience.
Community Gathering Place: The Farmers Arms has a strong connection to the local community, serving as a gathering place for residents and visitors alike. It's a venue where people come together to share stories, catch up with friends, and enjoy the convivial atmosphere. The pub's warm and friendly staff contribute to creating a sense of community and ensuring a welcoming experience for all.
Whether you're seeking a relaxed lunch, a hearty dinner, or a place to enjoy live music, The Farmers Arms offers a historic pub experience with a focus on locally sourced ingredients and a casual dining atmosphere. It's a beloved establishment where you can savor pub classics, connect with the local community, and enjoy the warmth and charm of Daylesford's hospitality. view more